Beneath Montana's Sky by Debra Holland
This book is currently FREE on Amazon!
Plain and timid, debutante Pamela Burke-Smythe is a wallflower at the high society Boston balls she attends, overlooked by possible suitors. One-by-one, her friends become engaged, and Pamela resigns herself as to life as a spinster.
When rancher John Carter becomes guardian to his orphaned godson, Nick, nothing he does seems to help the grieving, angry boy. At his wit's end, he believes that a wife might help draw Nick out, and lonely himself, John's been thinking along the matrimonial lines for a while anyway. But small Sweetwater Springs, Montana, has no suitable candidates. He decides to visit his great-aunt Hester in Boston and bring back a wife who is kind and compassionate, can be a mother figure to Nick, and who can adapt to the hard life on the ranch.
Hester plays matchmaker for John, introducing him to Pamela. John responds to Pamela's kind heart and believes he's found the ideal woman. But Pamela never thought to marry a stranger and leave Boston, and her family and friends are against the idea. She musters all her meager courage to defy her loved ones and seize her only chance at marriage.
After a whirlwind courtship, the couple marries and travels west. Pamela discovers a run-down ranch house, a bunch of unruly cowboys, a sullen boy, and a different way of life. Can their new marriage survive the challenge?
Note: Prices subject to change. Please verify the price on Amazon before purchasing.
CATastrophe (#2, Animal Instincts mystery) by Chloe Kendrick
This book is currently FREE on Amazon!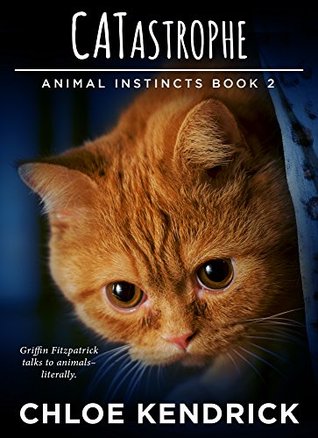 James Miller has a stalker. Weird thing is, it's a cat. He hires Griffin Fitzpatrick, who talks to animals, to find out why an orange tabby is following him. But then Miler is murdered in a locked room, where the only occupants are the dead man and a live cat. Since he was prepaid, Griff feels an obligation to find out why the cat was following Miller and who the cat belongs to.
Note: Prices subject to change. Please verify the price on Amazon before purchasing.
Montana Sky: Mail Order Machinations by Kirsten Osbourne
This book is currently $0.99 on Amazon!
Sisters Esther and Coral Carruthers realize they need to leave town quickly to escape the scandal of their father's crime. Esther chooses to become a mail-order bride in faraway Montana Territory rather than face her former fiancé at every turn. The only problem is she must take her younger, and more capable sister, with her when she goes.
Brody Finnegan sends away for a mail-order bride and is thrilled when Esther answers his letter, not realizing she will be bringing her younger sister with her. He's not happy when he spots the two of them together, but agrees to still marry Esther taking them both on. Will Esther and Brody be able to get past her initial deception and find love together? Or will having Coral involved ruin everything?
Note: Prices subject to change. Please verify the price on Amazon before purchasing.
Blue Rose Of Chelsea by Adriana Devoy
This book is currently $2.99 on Amazon!
Haley Barrett senses that her life is about to forever change when she spies a blue rose in a Chelsea gateway.
She drops out of Princeton, heeding an intuition that there is something she must find before it is too late, and takes a job as a nanny for an Upper West Side family. In a blues club one night, she falls for the charismatic Evan Candelier, an actor whose star is rising. Evan's façade of perfection begins to crack when he meets Haley, yet he keeps her at a mystifying distance.
Haley's dashing rock musician brother conspires to keep them apart and return Haley to the Ivy League. Haley finds a "fairy godmother" in the irrepressible Sinclair Wellington, a costumer and Scottish count. Sinclair sews for Haley an enchanted velvet coat, entangles her in elegant misadventures to win Evan, all the while insisting that in matters of love, nothing is impossible. Until, one snowy day, Sinclair's lost love from decades past reappears to upend his world.
From brownstones to bookshops, cafes to cathedrals, artist garrets to glittering avenues this circle of bohemians wend their way through late 80s Manhattan. No fairytale is complete without a castle (in Scotland), a ball (at Tavern On The Green), and a revelation, (in a vineyard at twilight) that will surprise and delight.
Note: Prices subject to change. Please verify the price on Amazon before purchasing.
Don't forget to follow eFiction Finds for great daily steals & deals!